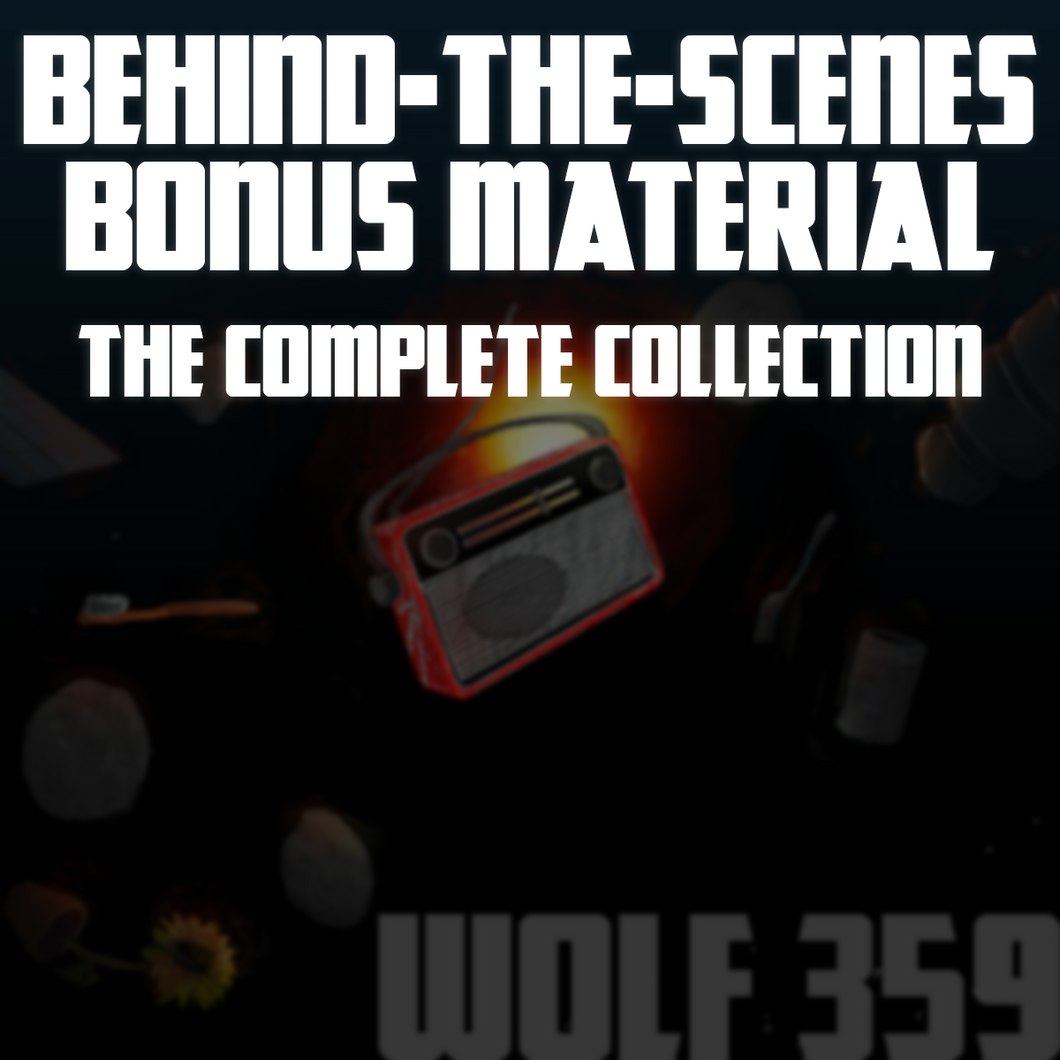 Behind-The-Scenes Bonus Material - THE COMPLETE COLLECTION (39.64GB Digital Download)
Regular price $25.00 $20.00 Sale
Wolf 359 was made in no small part thanks to the generous contributions of listeners through our Patreon campaign. As rewards for those contributions, the creative team behind the show made a series of behind-the-scenes bonus features. Now, for the first time ever, we are making those items available for standalone purchase! 
In the Complete Collection, you'll find everything we made for our Patreon. It includes: 
Retroactive Cleverness: the making-of companion podcast for Wolf 359. 
Episode Commentaries for select episodes of Wolf 359
Video Tutorials on the art and craft of making an audio fiction series 
Kinda Evil Screenings, where you can get Gabriel, Zach, and Sarah's commentaries on some of the pieces of TV that influenced Wolf 359. 
And dozens of Ask Me Anything sessions with the creative team and the cast and crew of the show, filmed over the course of the show's run! 
All finally available for purchase! So if you'd like the most comprehensive peak behind the curtain of how Wolf 359 was made, now's your chance! 
(NOTE: If you supported us on Patreon at any point during the time that campaign was running you should have access to this material through our site. Please email us at wolf359radio@gmail.com if you don't and we'll take care of it ASAP.)